Celebrate the season by sharing a plate of festive sugar cookies during the holidays. This approachable recipe combines simple baking ingredients and allows easy customization of icing color and toppings. Plus they taste great with or without CBD (though we heartily recommend adding some). 
Sugar cookies make a wonderful canvas for flexing some creativity and can be a fun home-bound family activity when "the weather outside is frightful". 
1/2 cup Earth Balance dairy-free soy-free spread (or butter of your choice)

1/2 cup granulated sugar

1 egg

1 tsp vanilla

1/4 tsp salt

1 1/2 cups all-purpose flour

1/2 tsp baking powder
Earth Balance dairy-free, soy-free spread (or butter of your choice)

Powdered sugar
Cream (mix until smooth) Earth Balance and granulated sugar using a stand mixer, hand mixer, or whisking well. 

Mix in the egg and vanilla.

Add in salt, flour, and baking powder, and stir until everything is combined.

Flatten dough into an eight-inch disc, and wrap in plastic wrap. Place in the fridge for at least 30 minutes.

Preheat the oven to 350 degrees. 

On a lightly floured surface, roll out dough. Use a cookie cutter to cut out shapes. 

Place on a baking sheet lined with a silicone baking mat (or parchment paper). 

Bake for 9-10 minutes.

Allow cookies to cool.



Mix desired amounts of Earth Balance (or preferred butter spread) with powdered sugar and Water Soluble CBD until you achieve a workable consistency.

Optional: add food coloring to smaller batches of icing for a colorful cookie platter.

Spread icing evenly on each cookie.

Add any other toppings (like crushed peppermint candies or sprinkles).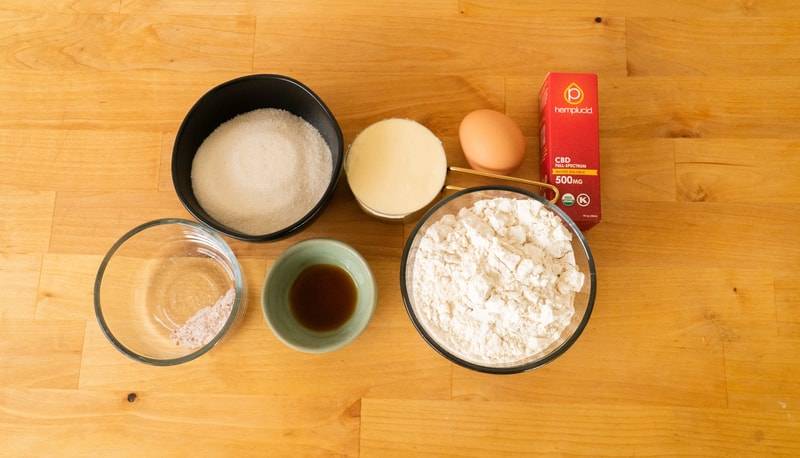 ---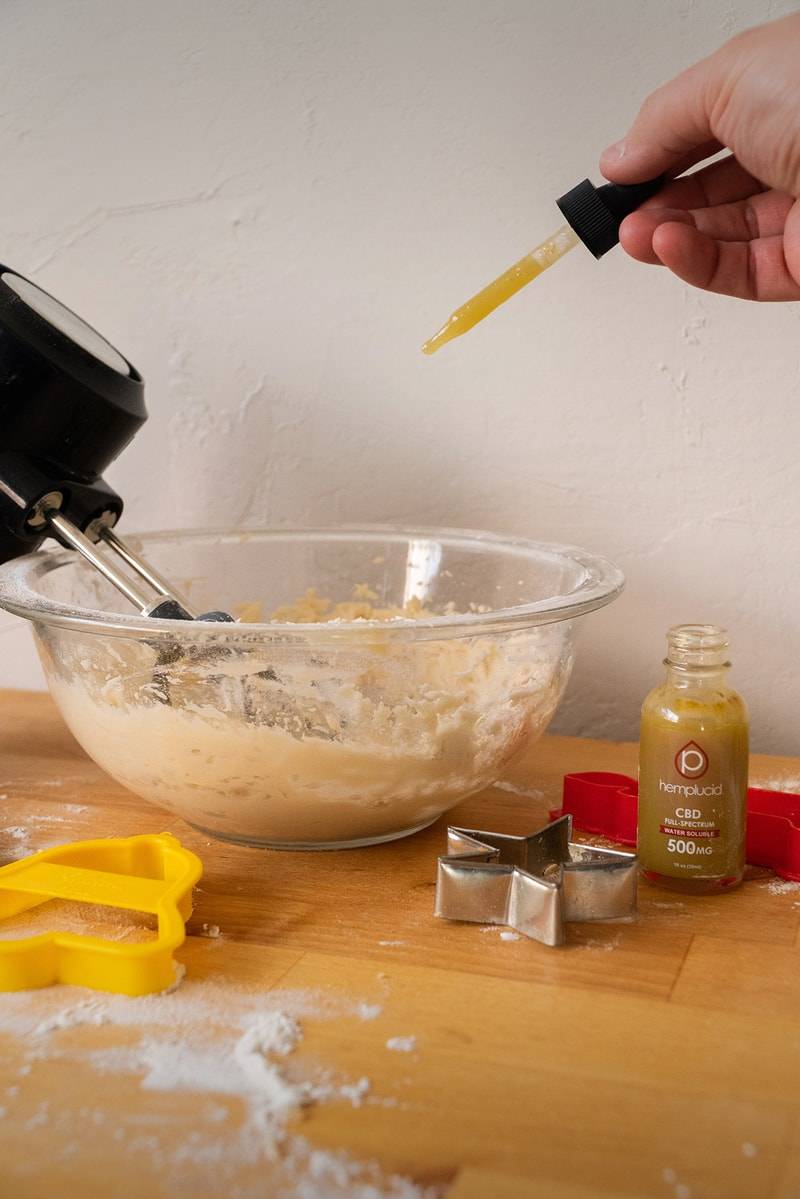 Serve and enjoy! Looking for more ways to add some variety to your daily CBD routine? Browse more CBD-infused recipes and DIY self-care creations on our blog.